Awnings
Ideal for decks and patios, are made to be installed against buildings. Heating and cooling options available.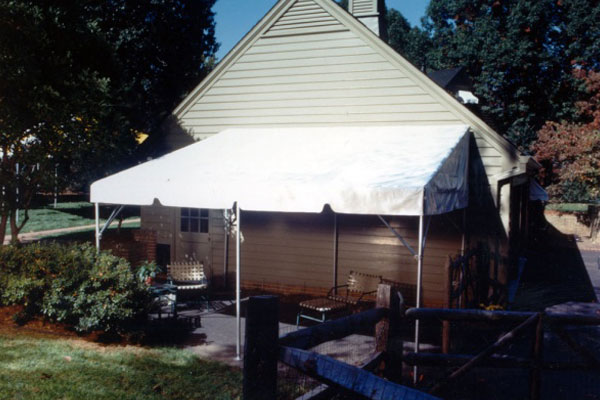 Customer Installed Tents
Customer installed tents are lighter weight and must be installed in grass. Available in several colors.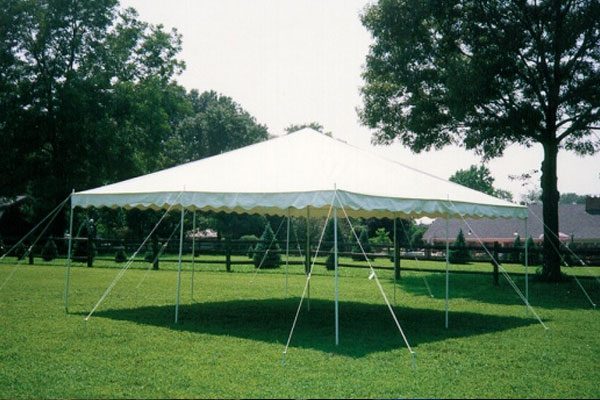 Frame Tents
Frame tents are the most versatile tents available as they do not require staking. This enables a frame tent to be placed on virtually any surface with the use of weights. Because there are no center poles, the uninterrupted interior space allows for greater attendee capacity, greater flexibility for the interior layout and greater potential for creative decorating. Heating and cooling options available.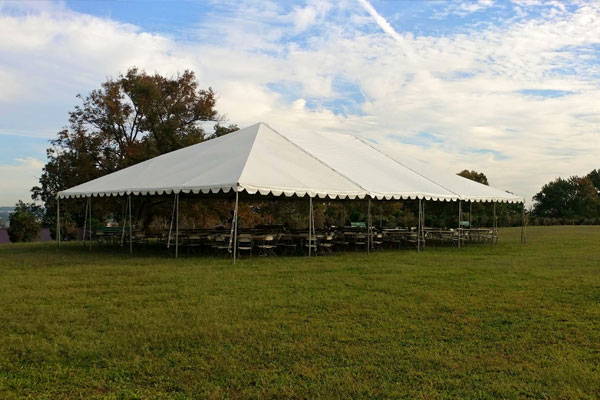 Festival Tents
Style of tent similar to a frame tent in structure and a pole tent in appearance. Has a frame which allows for a more versatile setup (the option of using weights or stakes to secure it) and a high peak. Available in a more limited range of sizes than our pole and frame tents. Heating and cooling options available.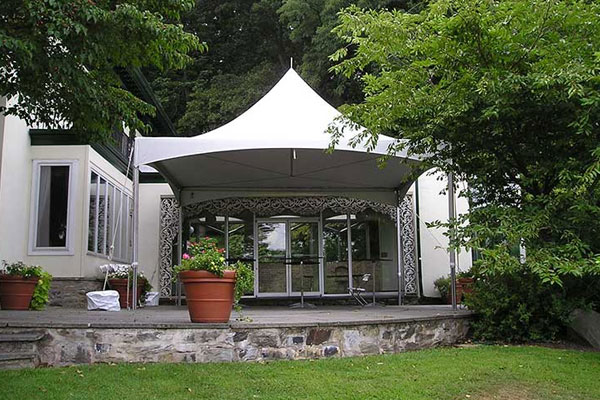 Marquees
A type of frame tent used for longer and more narrow areas, typically used as a connector between tents and buildings.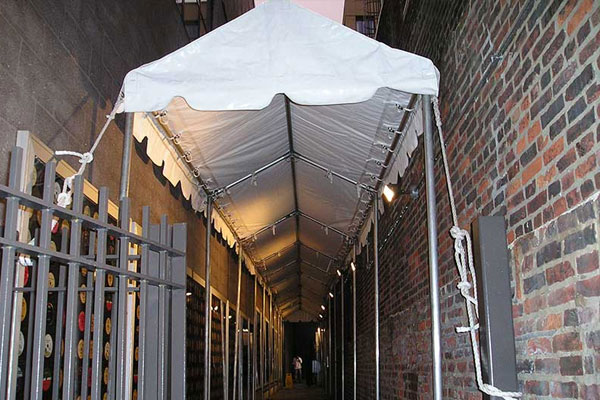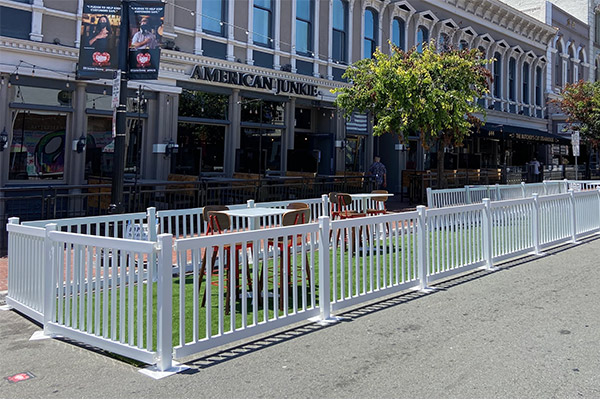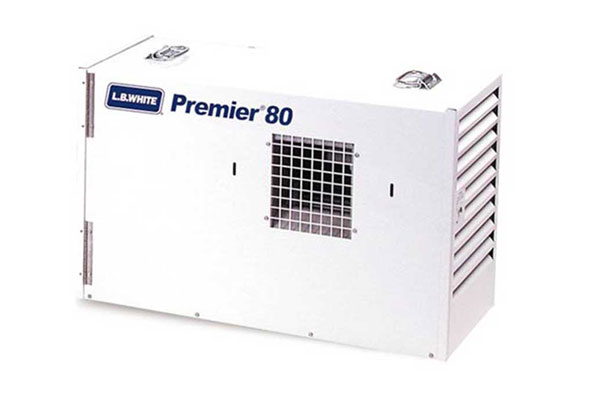 Marquee Lighting
Available in larger widths than a frame tent, and possessing a more dramatic appearance thanks to their high peaks, pole tents are utilized more commonly for university commencements, banquets and weddings. Due to the stake lines required to properly install them, pole tents can only be setup where we are able to drive stakes into the ground. Heating and cooling options available.