Staging
Comes in 4'X4' sections, can be elevated up to 4' tall. Guardrail, skirting, stairs and tenting are also available to complete the stage.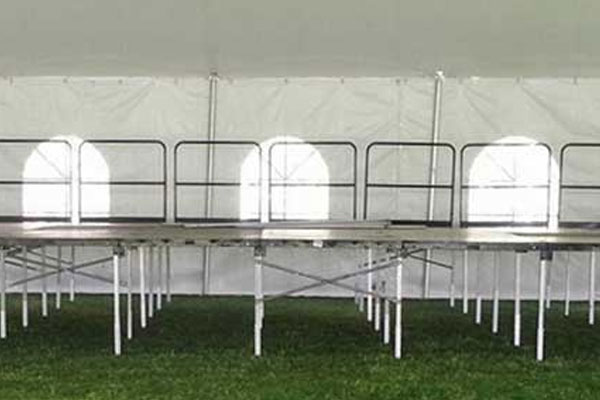 Sur-Loc Flooring
Contour flooring used as base for carpeting or AstroTurf on areas where standing water or slightly unleveled ground may be a concern. Available in 4'X4' sections.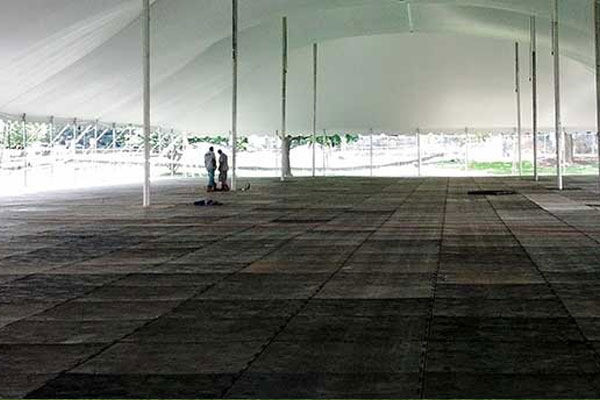 Porta Floor
Ideal for firm and level surfaces in need of flooring, such as cook tents. Available in 1'X1' sections.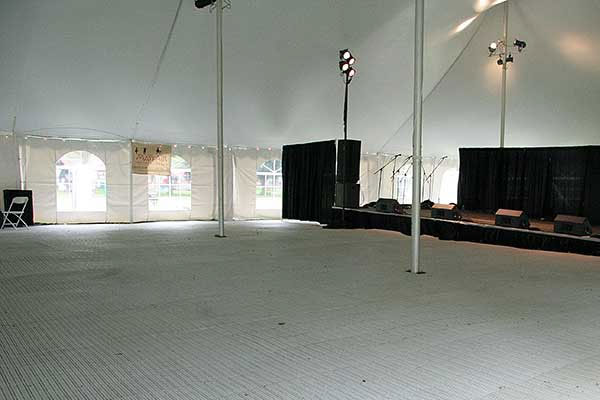 Parquet Dance Floor
Traditional style dance floor. Must be installed in covered area. Available in 3'X4' sections.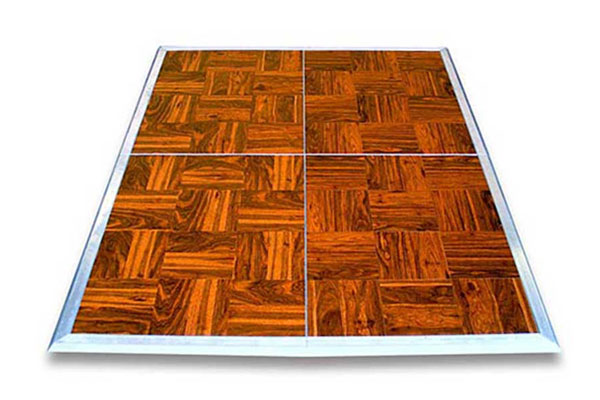 Custom Flooring
Often used as a solution for a sloping yard, or even an installation over a pool, we are able to build a custom floor to maximize the space complete with steps, ramps and carpeting.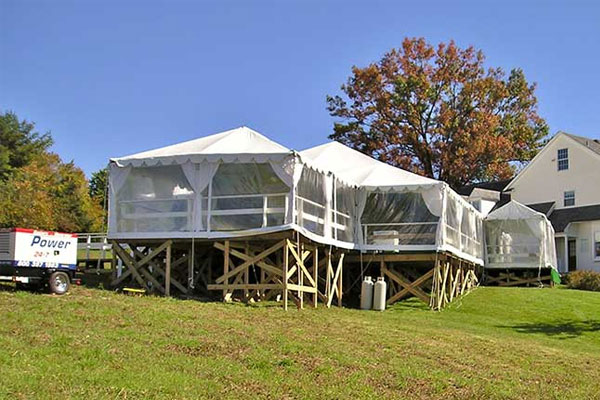 "Please feel free to either call or stop by our showroom to arrange a rental"